Hera B. Magic
Biography
Hera B. Magic is the pen name for the combined efforts of authors from the Here Be Magic fantasy and paranormal romance blog. Authors who participate in Hera B. Magic's fiction may include, but are not limited to: Danube Adele, Angela Campbell, Cindy Spencer Pape, Jax Garren, Janni Nell, Jody Wallace, Nicole Luiken, PG Forte, Rebecca York, RL Naquin & Veronica Scott, Shona Husk, Jane Kindred, Shawna Reppert, Regan Summers, and Shawna Thomas
Where to find Hera B. Magic online
Books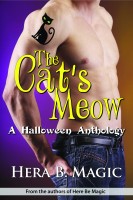 The Cat's Meow: A Halloween Anthology
by

Hera B. Magic
Three splendid short stories full of black cats, Halloween, surprises, and even a little romance. Another anthology from Hera B. Magic and the authors of the Here Be Magic blog. 23,000 words. Stories include "Kit's Cat" by Cindy Spencer Pape, "The Tenth Life of Vicky Torres" by Shona Husk, and "The Night Shift" by Angela Campbell.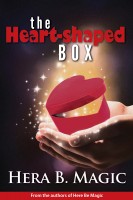 The Heart-shaped Box
by

Hera B. Magic
Take one metaphorical heart-shaped box. Hand it to eleven authors as a story seed. What do you get? A porcelain music box. Magical stones. Love. Fairies. Demons. Brushes with horror. And cats. Of course, there are cats. The Heart-Shaped Box is an 18,000 word paranormal anthology with stories by the authors of the Here Be Magic Blog. PG-13. Contains profanity and sexual references.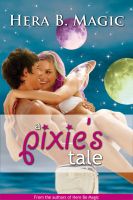 A Pixie's Tale
by

Hera B. Magic
(4.33)
When Delphie the pixie mistakenly bespells a sexy fellow supernatural who doesn't appreciate the fact her fairy dust turns him invisible, he's determined to enact the cure. The problem? It's a taste of her delicious blood, blood that may give him a yen for her dainty body. If only Delphie can resist her yen for his body, too, she might just survive the craziest night of her life.
Hera B. Magic's tag cloud