Jacob Holo
Biography
Jacob Holo is a former-Ohioan, former-Michigander living in sunny South Carolina. He describes himself as a writer, gamer, hobbyist, and engineer. Jacob started writing when his parents bought that "new" IBM 286 desktop back in the 80s. Remember those? He's been writing ever since.
Where to find Jacob Holo online
Books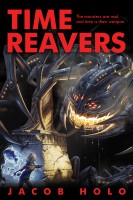 Time Reavers
The monsters are real, and time is their weapon. Sixteen-year-old Nicole discovers she has a rare gift. She can bend time around her and even stop it completely. With her powers awakening, she must face the Reavers: horrific killing machines that exist outside our time.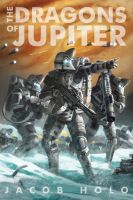 The Dragons of Jupiter
(5.00)
Two worlds at war. Two brothers at war. Kaneda and Ryu Kusanagi must face each other in a battle that will shake the great powers of the solar system and force both men to question what they believe in.
Jacob Holo's tag cloud