David Hoogterp
Biography
David Hoogterp is an author living near Austin, Texas who has published numerous online articles and short works of fiction. Since first putting pen to paper more than twenty-five years ago he has wasted untold hours on his unusual pass-time and looks forward to wasting many more. When not at the keyboard or scribbling on a pad he enjoys the outdoors, cooking, vegetable gardening, books, movies, and many other pursuits of ordinary life.
Books
Driving Home
by

David Hoogterp
After making a bad decision the night goes awry. But sometimes the smallest coincidence can set things right.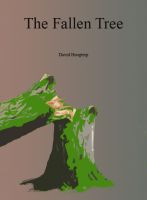 The Fallen Tree
by

David Hoogterp
(4.00 from 1 review)
It began with a gesture of kindness but soon I was at odds with my creepy new neighbor. When I began to suspect him of something more sinister things got ugly.
David Hoogterp's tag cloud