Howard Reiss
Biography
Howard Reiss is a graduate of Dartmouth College and Columbia Law School. He won writing prizes at both institutions, but confined his creative energies for the first 25 years after graduation to designing greeting cards and writing songs for his wife and daughters on the guitar. He also wrote a law book, which sat proudly on his parents' coffee table. Howard helped found a soup kitchen in Nyack, New York where he lives and runs, supports book publishers by buying more books than he can possibly find the time to read, and is somewhere north of 50.
Where to find Howard Reiss online
Books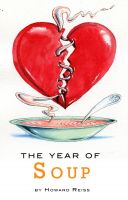 The Year of Soup
By
Howard Reiss
Price:
$2.99 USD.
Words: 97,140. Language: English. Published: November 4, 2012. Category: Fiction
After many failed relationships with both men and women, Tess decides to move across the country to open a soup restaurant. Tess' soups have a magical effect on the locals, including Smith's oldest professor of poetry who is tortured by a secret that goes back to World War II. The professor's suicide after a year of Tess' soups and their weekly conversations leads Tess on a powerful journey.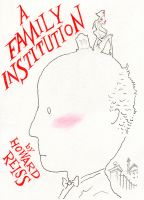 A Family Institution
By
Howard Reiss
Price:
$2.99 USD.
Words: 122,410. Language: English. Published: November 20, 2011. Category: Fiction
Based on an event from the author's life, this is a story about a mid-life crisis triggered by the discovery of an aunt who was mistreated for mental illness in the 1940's and 1950's. Coming to terms with his own family history leads to a journey of self-discovery that tests not only current relationships, but new ones as well. This novel about secrets and revenge is told with a comic touch.
Howard Reiss's tag cloud