Iain McMurtrie
Biography
I am 54yrs old and work as a Health Care Assistant looking after ex service men and women with Dementia. I am married with two daughters,.24.and 21, I am also a biker riding a Midnight Black 2006 Yamaha xvs 650(A) Dragstar classic. Also for the winter I ride a 13yr old NT650V Honda Daeuville, elegant beige metalic.please feel free to e-mail me your comments thank you. this is my way of coping with my dyslexia. iaindb7@hotmail.com. Or my facebook page, thanks
Books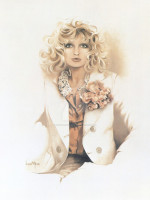 A Catain's Love For Christmas
by

Iain McMurtrie
Sr Alison McLean Is driving home from a 12 hr shift when she is just about run of the road by a bunch of Squaddies in a orange Ford Focus, Then a unknown Biker comes to her rescue. And after she has thanked him for rescuing her she gives him a kiss on the cheek before he rides off. Then she looks at the card he gave her and sees who he is. A Captain Simon Tate, RGN RMN, RAMC.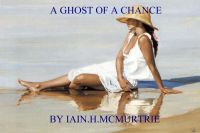 A Ghost Of A Cance
by

Iain McMurtrie
Price: Free!
Words: 3,660.
Language: English.
Published: September 21, 2011
. Categories:
Fiction
»
Holiday
»
Adventure
John Hamilton is a retired army medical officer in his early 40s now working in California as an artist.He is on his way back to the US when he meets a beautiful young blond Marine Biologist going to work in LA.
Iain McMurtrie's tag cloud