Ian Hall
Biography
The author was born in Ilford, Essex, and educated at Bancroft's, Woodford Green. During his thirty-two-year RAF career he flew many fighter bomber types, including the Jaguar, retiring as a Grouy Captain. He now flies part-time for a large regional airline, living in Norfolk village with Jaqueline, nearby Norwich. As well as writing, Ian's pastimes include boating on the Norfolk Borads and driving steam engines at a local museum.
Where to buy in print
Books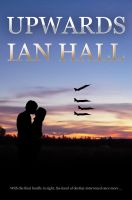 Upwards
He loved his flying - but still yearned to move on to faster aircraft. he loved the middle East - but his girl and his friends weren't there to share it with him. His problem lay in bringing all life's elements together - but when he eventually achieved his goal, he was brought down to earth by a sudden and life-threatening illness. With the final hurdle in sight, the hand of destiny intervened.
Ian Hall's tag cloud