Joy Case
Biography
Joy Case M.Ed. is the Founder of Case Global Media Inc., a media company dedicated to building innovative, engaging platforms for companies to showcase their mission, vision and values and to amplify their message through strategic video marketing. Prior to her focus on video marketing and social media, Joy has over thirteen years experience as an educational leader in public schools and has taught K-12. She received a Masters of Education from the University of British Columbia (2002) and a Real Estate License from the Sauder School of Business (2005). As a real estate consultant, educator and investment advisor, since 2005, she has worked with clients across Canada in commercial and residential real estate. This book is an expression of her vision for co-creating a brighter future through empowering the entrepreneurial spirit latent within. Concepts in this book are meant to inspire, rejuvenate and enlighten the hearts of those who want to make a real lasting impact for a better world.
Where to find Joy Case online
Books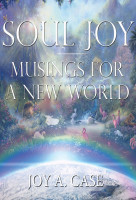 Soul Joy
by

Joy Case
Price: Free!
Words: 9,220.
Language: English.
Published: July 14, 2017
. Categories:
Fiction
»
Poetry
»
Spiritual
Poetry has taken me on a journey to process, linger on and refine emotions, events and ideas. My Father, Don Case, whose poems are interspersed with mine, taught me that we Share Time, not spend it. In gratitude I delight in your sharing of Time with my Soul expressed here on these pages. EnJoy thoughts that you resonate with. Linger on ideas that are in sync with your Heart.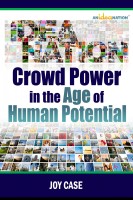 Crowd Power in the Age of Human Potential
by

Joy Case
This book explains what An Idea Nation is all about. It tells you why it exists, how you can become involved and make a real difference to not only your life, but also to the lives of people you'll probably never ever meet. And that's to say nothing of the widespread benefits such action can bring to the whole of humankind for generations to come.
Joy Case's tag cloud