Vicky 'A' Blevins Reavis
Biography
I am a 34 year old single Mother to my 14 year old son Billy lee my pride and joy. I am a creative writer and have been since the year "2004" I love to write and read my own books and I feel and thank you will too. The book of fate, Believth, and the power of prayer.I am the author of "The Angel with a broken wing a Christmas Story!" I also write Childrens books, romance, Action&Adventure, erotica, Methycal Fantasy,horror and some...? I live in a single wide up on a hill here in North Carolina that contains five spoiled dog's and two twin kittens, i am a coffee and tea maker, and many,many books when i am not writing I enjoy spending time with my son and family and animals. I love moon light walks on the beachand much more etc...? for more information e-mail me at: ikandylove_34@yahoo.com or write to:
213 Old Mountain Rd.
Statesville,NC.
- 28677 -
U.S.A
Books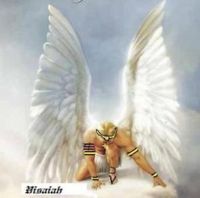 "The Angel with a Broken Wing A Christmas story!"
by

Vicky 'A' Blevins Reavis
Dreaming, Visisons, Believe, Faith it is all part of life as we know it this is a creative story from my dreams and visions,imagination this books presents Body, mind &spirit?/Angels and Spirit guides. She pray's for thy Lord God to send her an angel to love her son a family and her. will Thy Lord God Bless her with what her heart desires? "WARNING!" you won't want to put it down once you start?
Vicky 'A' Blevins Reavis' tag cloud