Imago Press
Publisher info
Established in 2002, Imago Press publishes literary fiction, genre fiction, memoir, creative nonfiction, general nonfiction, and educational books.

Our print books are available from Amazon.com, BarnesandNoble.com, and Ingram Book Group.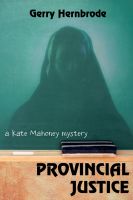 Provincial Justice
by

Gerry Hernbrode
On the eve of the 60's feminist movement, Kate Mahoney was Sister Katherine. Twenty years later, as a widowed principal of an elementary school in a crime-riddled neighborhood, a deceased Mother Provincial invades Kate's dreams and orders her to solve a murder that occurs at her school. As the body count grows, Kate teams up with her unlikely new School Resource Officer to solve the murders.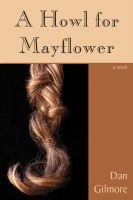 A Howl for Mayflower
by

Dan Gilmore
After Mayflower Bryant corners aging widower Tobias Seltzer in the basement laundry of the Coronado and persuades him to dance with her in his skivvies, he discovers that all problems can't be solved by reading books. Sometimes, the only solution is life itself. Dan Gilmore's debut novel takes a darkly humorous, painfully honest look at this last-minute journey toward love and self-discovery.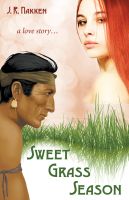 Sweet Grass Season
by

J. R. Nakken
A love story set on the Fort Peck Indian Reservation, Montana. Tally Jo Carver, from Washington D.C., is starting a new life as controller of the tribal enterprises. Joshua Dale Smith, a Native American handyman traditional in his ways, cannot disregard his strong attraction for this young white woman. A little mystery and much culture shock accompany the pair on their heartwarming journey.
Imago Press' tag cloud