Lawrence Bojkovic
Biography
Born in what was then a coal-mining village in South Yorkshire, England in 1950. Moved to London in 1966 where I met my future Finnish wife four years later. Emigrated to Finland in 1973 and I'm still here and still married.
Since 1985 my wife and I have had our own technical translation and electronic publishing consultancy.
Now retired I am concentrating on writing, making music, photography and travel.
Books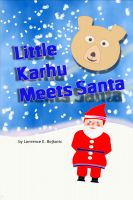 Little Karhu Meets Santa
Little Karhu is a Brown Bear that lives inside the Arctic Circle, in Finnish Lapland. In this story he wakes up in the middle of hibernating and decides to go exploring. He comes face-to-face with Santa Claus and makes some interesting discoveries before going back to sleep.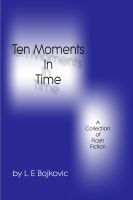 Ten Moments in Time
(3.67 from 3 reviews)
A collection of ten extremely short, sharp stories for active minds.
Lawrence Bojkovic's tag cloud