TJ McLaughlin
Biography
Born NYC I went to Catholic schools, grades one through eight and for my first year of high school. Then it was boarding school and finished senior year in public school. After graduating high school I went to drama school. I've worked as an actor, cab driver, bartender, bookie, cook, barista. I began writing as a teenager. My main influences have been Edward O. Wilson, Jacques Monod, Lewis Mumford, Kant, Nietzsche, Hegel among others. My religious beliefs were demolished by the train of thought stoked by the revelations of knowledge and my own introspection. I wrote and directed a short film and had a local access talk show for a couple of years. Living now in Massachusetts.
Where to find TJ McLaughlin online
Books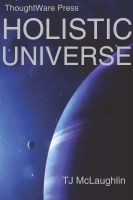 Holistic Universe
by

TJ McLaughlin
Holistic Universe is primarily concerned with a naturalistic vision of things that encompasses philosophy, science, government, social systems and religion. It connects all the dots to form a consistent synergistic universal holism that is genuinely revolutionary.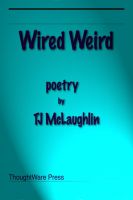 Wired Weird
by

TJ McLaughlin
Wired Weird is a collection of 37 poems featuring a range of topics and diverse stylings.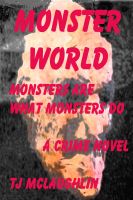 Monster World
by

TJ McLaughlin
A Heavy Metal rock star's estranged wife and her boy friend are found brutally murdered at her Los Angeles condo. The criminal investigation finds overwhelming evidence pointing to the rock star. He is arrested and portrayed as a vicious monster by the media because of the evidence against him and the violent nature of his music. A sensational trial ensues.
TJ McLaughlin's tag cloud