Irene Woodbury
Biography
Irene Woodbury is a freelance writer based in Denver. Las Vegas was a favorite destination for travel stories, but she always felt the city would be the perfect setting for a novel. Four-and-a-half years and many visits later, A Slot Machine Ate My Midlife Crisis was finished.

The author has lived in a couple of the cities in her book, including Los Angeles, where she worked at the Los Angeles Times, IBM and Time Magazine, and Houston, where she graduated from the University of Houston in 1993. She also got married in Houston. Her husband, Richard, a retired Time Magazine correspondent, edited her novel.

Her travel stories have appeared in many newspapers, including the Washington Post, London Daily Telegraph, Los Angeles Times, Miami Herald, Toronto Star, and Nevada and The Affluent Traveler magazines. Of course, one of these days she just might take a trip that doesn't include any kind of writing, but don't hold your breath.
Books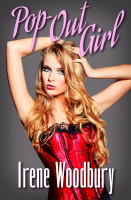 Pop-Out Girl
by

Irene Woodbury
(5.00 from 1 review)
While being stalked by a toxically jealous ex-boyfriend, a Las Vegas showgirl learns her real father was the victim of a drive-by shooting. Did her ex pull the trigger? Were the bullets really meant for her new boyfriend? Fasten your seatbelts… "Pop-Out Girl" has plenty of twists and turns.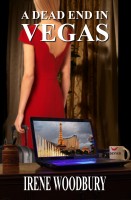 A Dead End in Vegas
by

Irene Woodbury
(5.00 from 1 review)
When the nude body of Dave Sloan's wife, Tricia, is found dead at the Bellagio in Vegas, he's stunned. Why was she even there when she told him she was going to a conference in Phoenix? Tricia Sloan's mysterious death shatters, and later transforms, the lives of those closest to her.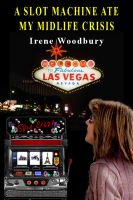 A Slot Machine Ate My Midlife Crisis
by

Irene Woodbury
Quirky jobs, wacky friends, hot crushes, and an unraveling marriage are all part of this darkly funny novel describing 45 year-old newlywed Wendy Sinclair's life in Las Vegas after she impulsively decides to stay following a bizarre girls' weekend in 2005.
Irene Woodbury's tag cloud