J. L. Mbewe
Biography
Writing as J. L. Mbewe, Jennette is an author, artist, mother, wife, but not always in that order. Born and raised in Minnesota, she now braves the heat of Texas, but pines for the Northern Lights and the lakes of home every autumn. She loves trying to capture the abstract and make it concrete. She is currently living her second childhood with a wonderful husband and two precious children who don't seem to mind her eclectic collections of rocks, shells, and swords, among other things. Here, between reality and dreams, you will find her busily creating worlds inhabited by all sorts of fantasy creatures and characters, all questing about and discovering true love amid lots of peril. She has two short stories published in The Clockwork Dragon anthology, and four short stories set in the world of Nälu. Her debut novel, Secrets Kept, was nominated for the 2014 Clive Staples Award. For more information about her journey as a writer mama and all things creative please visit her at http://jlmbewe.com/
Where to find J. L. Mbewe online
Series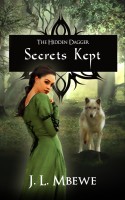 The Hidden Dagger
by

J. L. Mbewe
When a family secret kills her father, Ayianna must discover how to free the plains people from a curse before the sorceress resurrects an ancient evil.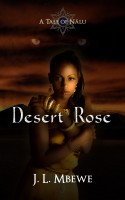 Tales of Nälu
by

J. L. Mbewe
Short stories set in the world of Nälu years before the opening scene of Secrets Kept,book one of The Hidden Dagger Trilogy.
Books
J. L. Mbewe's tag cloud
Smashwords book reviews by J. L. Mbewe
Winter Fae on June 24, 2013



First the short story. Lady Ansleigh Smyth and her two year old son, Tristan. One of the immortal fae, she traded it all for a chance to win the heart of a human, but discovered "You cannot win something that does not exist." She returns home, broken and sick, hoping her family will forgive her and heal her and her son, who cannot walk. This glimpse into the series of Armored Hearts shows a world rife with conflict set between fae and the industrial age, and her tragic story could definitely be a novel on its own, but no, this is the end of her story and the beginning of another. Her son. I was lost in all the thoughts of fae and the repercussions of Ansleigh's choices, I didn't see chapter one coming. Ten years later, we have her son, who now goes by Gareth, sitting in a wheelchair. This first chapter clips past, setting up what Gareth knows & doesn't know, but it snatches us toward the end and leaves us wanting to know more. With the set up in the short story, I'm curious to see what kind of novel this will be. To be honest, I'm more engaged by Ansleigh's story. I would like more information on Gareth's story before I can say yes or no to reading more about him.

Armored Hearts on July 09, 2013



It is the story of an orphaned boy who cannot walk, but discovers he can fly, and a whole new world is opened up before his eyes complete with a love he never thought possible and a danger he never saw coming. Gareth Smyth is a cripple living with his grandfather in a world on the verge of steam powered automatons but many still cling to their traditions, superstitions, and prejudices, thus they look down upon someone like Gareth, so to protect himself, he despises everything but his little aunt who sees past his wheelchair and loves him for who he is. Then he discovers he can fly by saving a girl's life. The story world felt like it was set in an alternative history flavored with steampunk and fairies who sound a bit Scottish. The slight use of the Scottish dialect was done well enough to flavor the language, but not make it difficult to understand what is being said. Gareth's sour attitude could be somewhat off putting but I was so intrigued with the story that I had to find out what happens and how he would change. If you've read Winter Fae, a short story about his mom and him when he was two years old, it really helps to set the stage of the possibilities to come. Which, I loved Winter Fae so much and wanted to know more about his mother's story, so I wasn't sure how I would like his story, but I was not disappointed. But I have two complaints. One, the story felt rushed and in that some things felt too easy to me, but that's coming from someone who loves long, epic stories, ha! The second complaint, it was too short! I can't wait to see how the rest of the story will unfold. *I received an advanced reader copy for an honest review.