Jack Osprey
Biography
Jack Osprey lives in New England with his wife, curious calico cat, laid-back husky, and never enough marine fish. He still believes in rescuing damsels in distress; just not too quickly. Although he has two grown kids, he still keeps a light burning nightly and a close vigil on his thumping closet door. It's only recently that he's started letting some of his demon spawn slither forth, manifesting themselves on his monitor. Expect more; the closet is quite full.
Books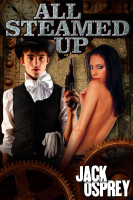 All Steamed Up
by

Jack Osprey
Jack Storm, Penny Fox, and their band of steam punk adventurers must save the world from a fiend who seeks to open the gates of hell. Their adventure begins in haunted Almsley Manor. Will it end there–in death?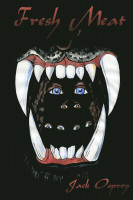 Fresh Meat
by

Jack Osprey
Buck Howland is about to ask teacher, Miss Christine, to marry him. But he didn't know she wasn't alone, and he's totally unprepared for her answer. Fresh Meat has more turns than an old mine.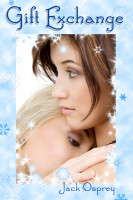 Gift Exchange
by

Jack Osprey
The holiday season to many means warmth and sharing, but not everyone's life goes quite as they planned. Rich or poor, life has a way of spinning hopes and expectations out of control. Those tossed to the icy curb by society still long to be loved, and when fate crosses the path of two desperate people, there might just be enough holiday magic left in the winter to make one more dream come true.
Jack Osprey's tag cloud