Jacob Foxx
Biography
I was born and raised outside Chicago, Illinois. During high school I started writing science fiction and fantasy stories but never tried to have them published. In college I became deeply interested in philosophy, religion, and government which led me to attend law school. After graduating from law school I decided to start writing again incorporating what I had studied in college and law school. Only this time I wanted to do a full-length novel and get it published. In late 2011 I finished the manuscript for The Fifth World and got it published on May 26, 2012. It is the first of what I hope to be many science fiction novels.
Where to find Jacob Foxx online
Books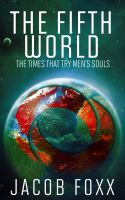 The Fifth World: The Times That Try Men's Souls
Gaia's struggle for freedom continues in the sequel to The Fifth World. The Times That Try Men's Souls is the story of a rebellion against a totalitarian world order that has devastated and oppressed Earth. Their heroic fight against overwhelming odds is a testament to the human spirit and its inherent desire to live free.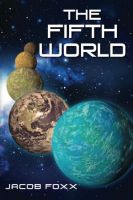 The Fifth World
Becca came to the new world of Gaia to find her brother and escape a nuclear war-ravaged Earth. Instead, she finds herself caught in the middle of a revolution.
Jacob Foxx's tag cloud