Jacquilynn Martine
Biography
Jacquilynn Martine began writing at the tender age of 9. She took after her father writing poems and discovered her gift from God. Jacquilynn majored in creative writing at Paseo Performing Arts Academy in Kansas City, Missouri and began to explore short stories as she played with the characters in her mind. That's when she first saw ink and paper come to life. She continued on to Westport Edison Senior Academy and continued her love for the written word. After graduating high school she began to write her very first novel, titled Chardonnay: A Novel. She is a graduate of Baker University and is currently a full-time writer.
Where to find Jacquilynn Martine online
Books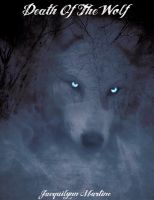 Death of The Wolf
by

Jacquilynn Martine
When I was young they said I was deadly beautiful. That I had the eyes of a wolf and the beauty of a goddess. A beautiful wolf and now I will never get to howl at the moon again. Now my death being eminent and I won't even get the chance to say I'm sorry for what I have done. My pain grows looking at them take so much joy in this moment. My breath being shorten by my fear.
Jacquilynn Martine's tag cloud