Cliff McGoon
Biography
Cliff McGoon has been a writer, editor and publisher most of his adult life. He received a B.S. degree in Communications from the University of Illinois Journalism School.
He has published two other mystery novels: Grannies' Deadly Reunion and Looks Can Kill. McGoon published the magazine Communication World for 13 years for the International Association of Business Communicators (IABC) in San Francisco.

McGoon worked in public relations and corporate communication for several large multinationals. He also was a captain in the United States Air Force serving as an information officer in the Philippines, Thailand and Vietnam during the '60s.

More recently, McGoon has been writing and recording songs in the country-folk genre. His album--Thunder In the Night--is available at Amazon.com, ITunes, and ReverbNation. He was born in North Dakota, grew up in suburban Chicago and currently lives in California. He rides his Harley throughout the western US.
Books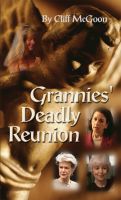 Grannies' Deadly Reunion
by

Cliff McGoon
"Golden Girls" meets "Charlie's Angels" meets "Murder She Wrote" in this reunion mystery that finds three grandmothers kicking over the traces of a thirty-year-old murder. Mobsters, crooked cops, and childhood friends who grew up to run the dark side of town can't keep the Grannies from kicking loose long-kept secrets.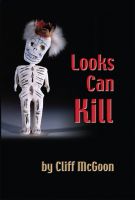 Looks Can Kill
by

Cliff McGoon
Retired cop Chet McGarey feels put out to pasture but rediscovers his detective talents and reconnects with his high school sweetheart when he unmasks a killer aboard a 1950s reunion cruise.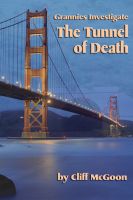 Grannies Investigate The Tunnel of Death
by

Cliff McGoon
The Grannies--Diane, Trixie and Cheryl--find themselves neck-deep in mayhem when Trixie's cousin, Joe, is accused of murdering his gypsy wife, Fatima. She is found dead in the churning surf below Joe's five-acre estate on beautiful Belvedere Island, just across the Golden Gate from San Francisco. Wealthy and powerful residents are killing mad over Joe's idea to bore a fire tunnel under the island.
Cliff McGoon's tag cloud