Jaílson Mota
Eu nasci 1987 e e ao logo dos anos eu comecei a estar e com o tempo idealizei e busquei escrever um livro que para mim seria impossível, mas com o passar do tempo conseguir através de muito sacrifício alcançar a vitoria do meu primeiro livro pronto. E u moro em salvador Bahia brasil, e tenho uma longa historia pra contar durante os meus anos de vivencia nesse bairro de classe simples, e pretendo estudar pra me tornar um cineasta um dia em outro lugar que possibilite minha trajetória de uma escritor inclinto. Eu conseguir descrever esse primeiro com muito trabalho e muito esforço, que não foi fácil pra, mas a minha fé e determinação, me levou construir e idealizar esse projeto com base em minhas duras caminhadas da vida, que possivelmente a experiencia me deu algo significativo esperança, fé e conhecimento que são armas importantes para poder alcançar novos horizontes. Eu fico muito feliz por ter criado esse projeto e no futuro próximo criarei novos projeto a fim de consolidar e dividi las com o publico -alvo. Hoje sei que nada é em vão na vida de qualquer individuo humano.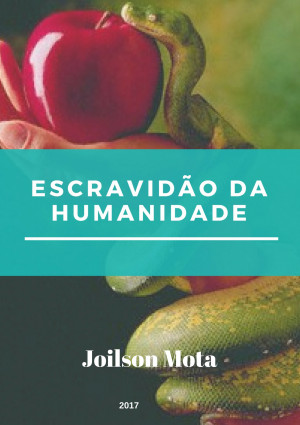 Escravidão da Humanidade
by

Jaílson Mota
The book slavery of humanity reports a series of facts and everyday events that many of what they do not know. about these incidents I continue that many will know the facts covered in this unpublished book, only acquire it and know what is written in it.