James Bonney
Biography
I'm 35 years old and live in Norfolk, England. I have had various different jobs including warehouseman, animal sanctuary worker, barman and shop assistant, these jobs have been interspersed with periods of travelling in Asia, Africa, the Middle East and Europe. I am a keen, but mediocre, surfer. I also love music, books (obviously!) and wrestling animals, domestic and wild!.
Books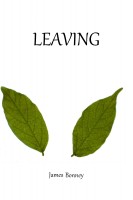 Leaving
by

James Bonney
(4.00 from 1 review)
Ahmad has just arrived, Donna is soon to be leaving. Modern-day Great Britain is the setting for a story of companionship, obsession and frailties within the human condition. A riveting tale about the hopes and dreams of characters on the periphery of society.
James Bonney's tag cloud