James Fant
Biography
James Fant is a Kingdom businessman, husband, father and friend. James is passionate about helping people to improve their personal relationships through the power of inspirational fiction. One could call him a champion for the "mended fence," which incidentally is the title of the first story that he ever published. James is a huge fan of romance, action, and suspense, and that shows in his writing. However, James avoids the use of lewd language and racy sexual scenes when he writes.
Where to find James Fant online
Videos
An Ode for Orchids (Book Trailer)
"An Ode for Orchids" (available on 9/1/12), a story about the challenges four women face such as making bad choices in men, dealing with adultery, struggling with promiscuity, and dealing with rejection.
Books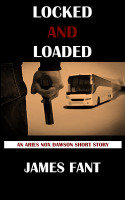 Locked and Loaded (An Aries Nox Dawson Short Story)
by

James Fant
Aries Nox Dawson must protect some fake gangster rappers from real goons.But did somebody pay those goons to attack his clients? Is it that sexy club owner who hates the group's manager for breaking her heart? Is it the bouncer—this muscle-bound clown wearing Kurt Angle-looking weightlifting pants? Or are the goons out for blood because my clients are just as soft as apple sauce? Whodunit?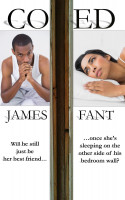 Coed
by

James Fant
Can a man and a woman be best friends without somebody catching feelings?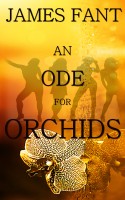 An Ode for Orchids
by

James Fant
"An Ode for Orchids" is the story of four beautiful young women who want to love and be loved. But will their love outlive the lies and abuse? Is their love strong enough to survive the hatred?
James Fant's tag cloud