James Gilmartin
Biography
James Gilmartin is the author of multiple short stories, three screen-plays (they'll eventually be movies, I promise), two novels, and a children's books. He has more in the works, and once he finds the time, will have them complete and posted on every e-book publishing site he can find. James Gilmartin also likes to create book covers, attempts blogging, has aspirations to start a podcast, and plans to film short video-films and a web series by the end of summer, 2015. ADD has it's perks and limitations. James lives in Muskogee, OK (ouch) with his wife, Christina, and their two children, Addison and Colin.
Where to find James Gilmartin online
Books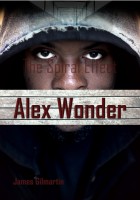 Alex Wonder
by

James Gilmartin
One man, cut apart and split into three lives. Are they connected or the disjointed reality of a disturbed individual? And what happens when the door to the Spiral Effect opens, awakening in his mind a power long forgotten? The mystery behind the Spiral Effect deepens as The Collector pores through disjointed memories and dreams in hopes of discovering the true Alex Wonder.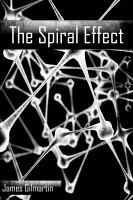 The Spiral Effect
by

James Gilmartin
99% of the Earth's population exhibits signs of telepathy and telekinesis. 99% of the Earth's population is dying from a mysterious new disease. The Collector, unaffected by the virus, has taken it upon himself to search for answers. Pushed by the single command: Find the Cause, Find the Source, Find the Beginning, he traverses through other minds, collecting memories to find a cure.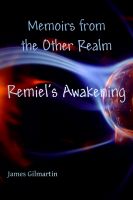 Memoirs from the Other Realm: Remiel's Awakening
by

James Gilmartin
Multidimensional being Remiel humorously recounts his first day of existence to his therapist.
James Gilmartin's tag cloud