James Neal
Biography
James Neal was born and raised amidst a variety of backgrounds and experiences, including attending a one-room Amish school, living aboard a sailboat in the Caribbean and tending to a brood of very stubborn goats. He attended high school at St. Andrew's School in Delaware, where his teachers did their best to impart some skill in and love of the written word.

James graduated with honors from the U.S. Naval Academy in 1998 and served as an officer aboard two ships during the opening phase of the war in Iraq. He went on to teach Naval Science at Rice University, earned a master's degree in Political Philosophy and then worked as an editor and staff writer for two newspapers in Oklahoma.

In 2012 James and his wife Tammy leapt into the world of small business ownership, opening Southard House Bed and Breakfast Inn in Enid, OK. The inn is the setting for a forthcoming memoir on faith, love, business and some of the crazy things that happen when you decide to open a B&B in a hotel town. James and Tammy spend their days tending to the inn, dreaming about other business ventures and writing...unless procrastinating about writing.
Books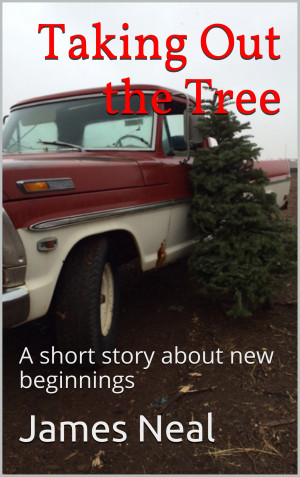 Taking Out the Tree: A short story about new beginnings
by

James Neal
In this short story by James Neal the simple chore of taking out the Christmas Tree highlights the dynamics of a marriage on the verge of collapse. A new beginning must be forged after the decorations are packed away and the tree is hauled from the house.
James Neal's tag cloud