Jamie Deschain
Biography
Jamie Deschain currently lives in Pennsylvania with his wife, and daughter. When not writing, Jamie can be found doing any number of things including: Making his own iced coffee Browsing the shelves at his local BAM! Netflix and chill Reading copious amounts of romance novels on his Kindle Cooking, cooking, and more cooking Scrolling through Facebook These might seem like mundane tasks, but they are very important in the writerly process, and help to keep Jamie sane.
Where to buy in print
Books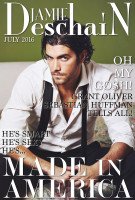 Made In America
by

Jamie Deschain
Grant Oliver Sebastian Huffman - He's a billionaire playboy with a filthy mouth. Raven Young - She's a spunky English gal trying to make her way in the city that never sleeps. It's doubtful at best that these two will be able to resist their libidos, but not everything is all about that bass. When the girl with the sass finds out about the guy with the cash, worlds will collide!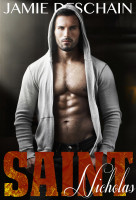 Saint Nicholas
by

Jamie Deschain
When I was born I met the man who would destroy my life. When I was sixteen I met the boy who would help me put it all back together. Now, seven years later he's returned, and he's definitely no longer a boy. The kid everyone used to refer to as Saint Nicholas is all grown up, and only one thing stands in the way of us being together again... Me.
Jamie Deschain's tag cloud