Jane Amber
Biography
Jane Amber is a former and current history student, fashion consultant, and stripper. She has both too many and not enough shoes, loves tango dancing, and has more than once cried at the end of a credit card commercial. By day she works on her Ph.D. thesis, and by night she indulges her darker self. She is into fantasy, eroticism, history, guys with glasses, and readers like you!
Books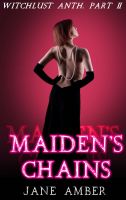 Maiden's Chains
by

Jane Amber
The young witch Nalia is in trouble, big trouble. The White Maidens, a fantacial group of sadists, have finally caught up with her. Now her 'purification' has been left in the hands of the naive young novice Eliza and her brand new torture chamber. And this maiden only knows one way to 'purify.' Driving Nalia mad with lust. Can Nalia escape? Or will she become a slave to the White Maidens?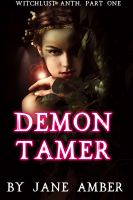 Demon Tamer
by

Jane Amber
When the witch Nalia set out summon a demon, she risked her very soul. But now that she's summoned Raum, a living breathing demon of lust, she's quickly losing control. Raum has the power grant her every desire. And her body has never desired anything so much as him. Now she must beat him in a battle of lust, before she loses control of her mind and body to the demon's perverse corruptions.
Jane Amber's tag cloud