Janice McLaughlin
Biography
Janice McLaughlin has lived in southwestern Pennsylvania most of her life. She is a mother, grandmother, and great-grandmother. Although a nurse for forty years, she has other degrees and licenses, and worn many hats. She loves descriptive writing and poetry. Writing is a way to occupy her mind, to relax, and to learn new things. Outside of writing, Janice enjoys good books and movies, music, dancing, photography, gardening, crocheting, and other crafts. With her vast gingerbread collection, her friends have dubbed her Gingerbread Jan.
Books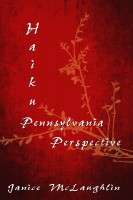 Haiku Pennsylvania Perspective
by

Janice McLaughlin
Haiku from the pen of long-time Pennsylvania resident, Janice McLaughlin. She also includes other Japanese poetry forms that she holds dear to her heart. See her world through Japanese verse.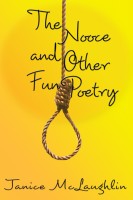 The Nooce and Other Fun Poetry
by

Janice McLaughlin
Explore thirty-five different forms of poetry from the traditional rhyme to the more obscure nooce. Janice explains and gives examples of every form, encouraging you to write your own. From light poems to more serious subjects, this poetry collection has something for all ages.
Janice McLaughlin's tag cloud