Jaron Summers
Biography
Jaron Summers has written numerous primetime television and radio programs, including those for HBO, CBS, ACCESS TV and CBC. He conceived the TV and Film Institute of Canada. Funded by the University of Alberta and ITV, Jaron ran the Institute for 12 years, donating his services for ten of those years. Summers mentored dozens of writers and continues to do so. He holds an MFA in TV writing/producing from UCLA and a BA in Communication & Business from Brigham-Young University, where he was editor-in-chief of their award-winning student newspaper The Daily Universe. He has written hundreds of articles, columns and editorials for daily and weekly newspapers and magazines. For a more comprehensive list of Jaron's works, visit his website, which includes a weekly blog - a collection of short stories, humour pieces, essays and articles that have been published worldwide at http://www.jaronbs.com. Jaron and his wife, Kate, divided their time between Edmonton, Alberta and Bel Air, California.
Where to find Jaron Summers online
Books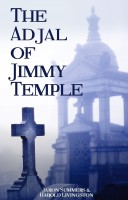 The Adjal of Jimmy Temple
by

Jaron Summers

&

Harold Livingston
(5.00 from 1 review)
When lovable P.I. Jimmy Temple investigates the murder of a wealthy L.A. businessman and owner of a decaying Hollywood funeral home, he uncovers the sweetest scam this side of Hell. But his sleuthing in the embalming room puts Jimmy in touch with his new found psychic abilities and the terrifying specter of his own death. He has two days to avert it. Smart, funny, eerie and brutal.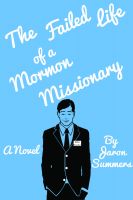 The Failed Life of a Mormon Missionary
by

Jaron Summers
(4.00 from 1 review)
A young man's hilarious quest for sex and God. In 1962, Jerry Wonder is a 19-year-old Mormon missionary who leaves South Dakota to save souls in New Zealand. But Elder Wonder is flawed. He is a compulsive masturbator, or in Mormon parlance, a "self-pollinator." Within its comic frame, the novel is revealing of the ways older men stifle and control young men.
Jaron Summers' tag cloud