Jason Fleming
Biography
Jason Fleming is a modest and private man born and raised in Amish country in Central Pennsylvania. However, don't let his small town upbringing or his country boy charm fool you. He has a taste for adventure, which has led him to many journeys as a young man with the opportunities to travel throughout the US working in the agricultural field and driving tractor trailers cross country just to name a couple. Breaking stereotype is what he's about—picture a ponytail, earrings, tattoos, add for flavor his enjoyment of rock, celtic, and old time country music, throw in a love for fantasy novels—that's him.

Jason Fleming currently works as a carpenter/remodeler. He lives in Pennsylvania with his wife Lee Ann. Their life together is now his greatest adventure. Jason is a member of the Fraternal Brotherhood of Freemasons and now holds the title of author.

Jason Fleming signed on with Netherworld Books in September 2014 to publish his first writing called Dragon Royalty, a fantasy/science fiction adventure. He began his love of books at an early age with novels from Dean Koontz and John Saul, but credits his uncle for moving him toward the fantasy realm via C. S. Lewis and Terry Brooks - and he's never looked back. Because of this passion he wanted to create a realm that delved into dragons.
Books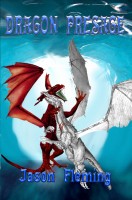 Dragon Presage
by

Jason Fleming
As Alex continues to struggle with his royal and draconic heritages, he's now faced with the prospects of war – and his place therein. …all roads lead to Dragon Presage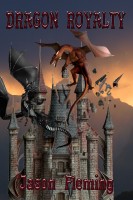 Dragon Royalty
by

Jason Fleming
Alex didn't realize what he was saying. In his simple life, his only responsibilities were to go to work and pay a few bills. He had absolutely no inkling of the secrets his uncle Thomas had been keeping for twenty years – secrets that would change Alex's unassuming life forever… secrets that would make Alex re-evaluate his own feelings about power, peace… and war.
Jason Fleming's tag cloud