Jason Helford
Biography
Jason Helford has written two books: Written in Hell and From a Killer's Mind. He's a devoted husband and father, an avid comic book collector and an enthusiastic craft beer drinker. Prizing originality and creativity more than anything else, some of his favorite authors are Hunter S. Thompson, Chuck Palahniuk, Ray Bradbury, Terry Brooks, Margaret Weis, Tracy Hickman, Robert Asprin and Albert Camus. Please don't be offended if you are an author and your name wasn't mentioned, he probably likes you, too. He lives in Maryland with his wonderful wife, Bella, his awesome-sauce daughter, Maddie, and his goofy dog, Sunset.
Books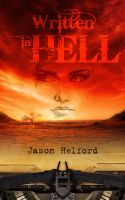 Written in Hell
by

Jason Helford
Written in Hell follows writer Nathaniel Blovey on his strange and perilous adventures through Hell. Nathaniel's book, a series of lewd tales set in the old west, failed badly on Earth, but was a big hit in Hell. The Devil brings him to Hell to keep his damned fans happy. The only problem: he has writer's block. Written in Hell is a creepy, fun, original and thought-provoking journey through Hell.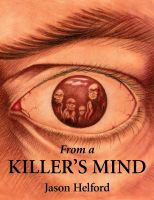 From a Killer's Mind
by

Jason Helford
"Fans of Thomas Harris' The Silence of the Lambs and Shane Stevens' By Reason of Insanity may find a new favorite author here." - Kirkus Reviews From a Killer's Mind is a mind-bending, scary, and emotionally honest trip through the life of a serial killer, laying bare the killer's soul for all readers to see, as he deals with his abattoir being infiltrated by the demons of his past.
Jason Helford's tag cloud