Jacinda Buchmann
Biography
Jacinda Buchmann lives in Arizona with her husband and three children. She graduated from Carroll College, in Helena, Montana, with a B.A. in elementary education and later received a Master's degree from Northern Arizona University, in school counseling. After spending several years as a teacher and later a school counselor, she now spends her time writing, any free chance she can get, that is, when she's not spending time with her family or creating a new concoction in the kitchen.
Where to find Jacinda Buchmann online
Books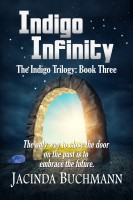 Indigo Infinity
The IIA has gone too far, and it's up to the Indigo Children to protect those who can't protect themselves before it's too late. Will they ever have the opportunity to enjoy love and lead normal lives? Find out in Indigo Infinity, the fast-paced, action-packed conclusion of The Indigo Trilogy.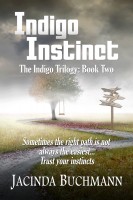 Indigo Instinct: The Indigo Trilogy: Book Two
They thought they were safe: Identical twins, Tyler and Toby, escaped the clutches of a covert government agency determined to exploit their extrasensory powers. Before they regained their freedom, they acquired proof of the agency's existence, proof that was guaranteed to secure immunity not only for themselves but for their friends as well.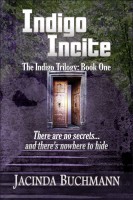 Indigo Incite
Sixteen-year-old Tyler believed that his extra-sensory powers were a secret, but when his twin brother, Toby, is kidnapped by a covert government agency, he realizes that he has no secrets, and he has nowhere to hide.
Jacinda Buchmann's tag cloud