J. A. Whye
Biography
J. A. Whye lives in Alaska and writes books and computer games. He and his wife taught their two kids how to juggle so now when the family throws things at each other it's okay.

Since Jay likes writing both computer games and books, he's experimenting with combining the two and hopes to reveal what he's working on in the near future.

Jay likes reading all kinds of books, including "kids" books, westerns, science fiction, fantasy, and even a romance novel now and then (it's just for writing research, he swears).
Where to find J. A. Whye online
Books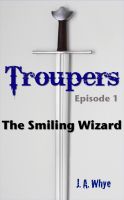 Troupers: The Smiling Wizard
Years ago a coup left the Kingdom under martial law and the rightful king in exile. Movement between provinces is severely limited, leaving resistance fighters struggling to communicate. A group working for the return of the King put together a traveling show allowing them to travel at will, performing for people during the day, and performing different kinds of deeds when the sun goes down.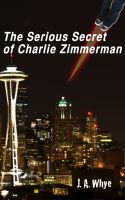 The Serious Secret of Charlie Zimmerman
Charlie may be just a teenager, but he's old enough to know his new ability to fly has to be kept completely secret if he doesn't want to spend the rest of his life locked in a laboratory being prodded, poked, and probed (the Three P's of abduction). But now he's being blackmailed and Charlie's stuck between a criminal and the Feds.