John Bougearel
Biography
John Bougearel is a Chartered Market Technician (CMT) and founder of Structural Logic, a registered Commodity Trading Advisor (CTA) offering managed accounts for clients. Structural Logic has been publishing a daily financial newsletter for institutional clients since 2000. As an educator, John does educational webinars on the financial markets for the ICE Exchange, Market Technicians Association, and various FCM's. John has authored two books, The Changing Role of Gold and Riding the Storm Out: What Do Investors Do Now. John is also a featured financial analyst on Bloomberg News. John received his B.A. from St. Olaf College in 1985.
Videos
The Changing Role of Gold
This is an educational webinar that introduces several concepts from The Changing Role of Gold and why investors might benefit from diversifying a portion of their portfolios into gold.
Books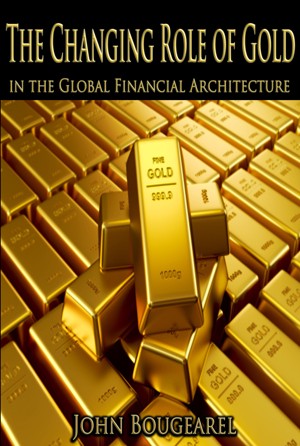 The Changing Role of Gold Within the Global Financial Archictecture
by

John Bougearel
The Changing Role of Gold examines Western economies attempts to dismantle gold's role within the international monetary system. Those attempts have failed. Central banks are positioning themselves for currency shocks from the Euro and US Dollar by accumulating more gold in 2012 than they have anytime in the past 50 yrs. Learn how to safely accumulate and diversify into gold.
John Bougearel's tag cloud