JB Booker
Biography
JB has lived a boring life of conformity to the mores of society. To relieve boredom in his reclining years, he is methodically transcribing bits of personal history on the sins of his mis-spent youth, thinly disguised as fiction. So if you feel your name has been taken in vain (most names have been changed or abbreviated to protect the guilty) please don't email him. If he has stolen a joke from you, live with it.

If you hate JB as an author, please select the prior incarnations that you prefer: musician, janitor, radiation lab assistant, neurosurgeon (dogs only), car dealership gopher, chauffeur, technology consultant,/guru, web master, casino host, information technology manager, programmer, database specialist, photographer, technical writer.. Oh yeah, amateur golfer, landscaper and tractor repair mechanic.
Books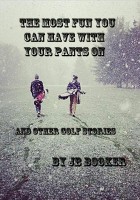 The Most Fun You Can Have With Your Pants On And Other Golf Stories
by

JB Booker
What happens when a high-handicap golfer sets a course record? What "local rules" does your golf course have? What is the cure for partial paralysis due to an alcoholic seizure? The Most Fun You Can Have With Your Pants On and other golf stories provide the answers.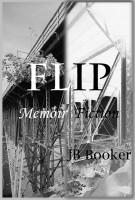 Flip
by

JB Booker
Price:
$2.49 USD.
Words: 33,150.
Language: American English.
Published: February 24, 2016
. Categories:
Fiction
»
Historical
»
USA
Flip is not a "coming of age" story. Flip is "of age" from the first page and faces all the events of the early '60s, the Kennedy assassination, a broken church, abusive parents, an angry musician's union and a schizophrenic military prep school, leaving a trail of question marks in his wake.
JB Booker's tag cloud