J Daniel Reaves
Biography
J. Daniel Reaves starting writing in his late fifties. It was a passion that had its genesis in a poem he wrote at age eight, and continued through his formal education, where he participated in the school newspaper, eventually becoming the editor-in-chief. Throughout his life as an entrepreneur, stockbroker and finally home builder, his passion lay dormant, waiting for the proper fermentation of ideas being put into words. In both fiction and non-fiction, the author always keeps his beloved upbringing in the American Southland uppermost in his writing. Married to Stephanie Ellis Reaves, his editor and best friend, they live in suburban Atlanta and have one daughter, Emily.
Where to find J Daniel Reaves online
Books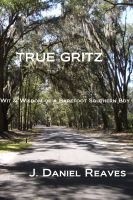 True Gritz
by

J Daniel Reaves
J. Daniel Reaves is a new Southern author who speaks in True Gritz with tongue firmly planted in cheek. This collection of flash fiction and short stories reflects his peculiar view of life growing up in the Southern U.S., with his weird sense of humor, a dose of serious reflection along with some interesting insights into our current culture. Bon Apetit!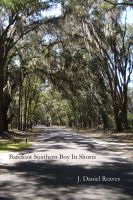 Barefoot Southern Boy In Shortz
by

J Daniel Reaves
This collection of short stories comes from a fresh new voice of the American South. Growing up in the mid-twentieth century in the Southern U. S. was at once idyllic and tenuous. For a barefoot southern boy, the cocoon of what the South had been protected children from what it was going to become. These vignettes carry the reader back to a myopic though heart-warming time in history.
J Daniel Reaves' tag cloud