James Denison-Pender
Biography
James Denison-Pender is a glass engraver by profession. He was born in London in 1942, and worked there in the computer industry for 12 years before taking up glass engraving as a full time career, becoming a Fellow of the guild of Glass Engravers in 1985. He and his family moved to Cumbria in 1973, and between then and 1989 spent many months in Kenya, particularly at Lake Baringo. He moved to Scotland in 1993 and now lives near Edinburgh. The Tin Boat is his second novel. His first, a children's fantasy called Salima, is available on Amazon.
Where to find James Denison-Pender online
Books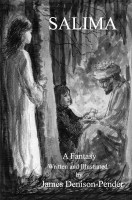 Salima
by

James Denison-Pender
This is a fantasy for children aged 8-12. Jo and her teddy bear have a frightening encounter with a stranger in the woods. That night she is visited by a mysterious and beautiful girl, and this becomes the start of a deep friendship. She is led into a colourful story from an exotic past, a story of the conflict between the love of learning and a harsh religion which still has resonanses today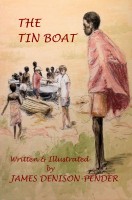 The Tin Boat
by

James Denison-Pender
The central character of The Tin Boat is a boatload of children, a teenage boy and girl and three younger boys, on Lake Baringo in Kenya in 1982. They become very friendly with members of the Njemps tribe, and these friendships become important to them when they are caught up in the violence of coup attempt against the President. These events draw them into a thrilling and frightening adventure.
James Denison-Pender's tag cloud