Jefferson Flanders
Biography
Jefferson Flanders is an author, educator, and independent journalist. During the course of his career, he has been an editor, newspaper columnist, sportswriter, radio commentator, college professor, and publishing executive.
Where to find Jefferson Flanders online
Books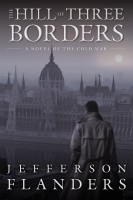 The Hill of Three Borders
by

Jefferson Flanders
In The Hill of Three Borders, veteran newsman Dennis Collins must engineer the escape of an American defector from Budapest in October 1956 as Hungarians rise in revolt and Red Army tanks encircle the city.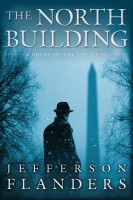 The North Building
by

Jefferson Flanders
The North Building finds columnist Dennis Collins returning to New York after covering the brutal Chosin Reservoir battle in Korea and being reluctantly drawn into an investigation of leaked American military secrets that focuses on the British diplomats Donald Maclean and Kim Philby (later exposed as members of the infamous Cambridge Five spy ring).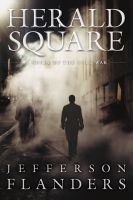 Herald Square
by

Jefferson Flanders
In Herald Square, New York City newspaperman Dennis Collins finds himself caught up in the twilight struggle between American and Soviet intelligence agencies in the early Cold War. The Huffington Post described the novel as "Jimmy Breslin meets John le Carré" and the Washington Times called it "well-written, action packed and engrossing."
Jefferson Flanders' tag cloud