Jeffrey Lange
Biography
The Langes are Independent Baptist missionaries and have been in Thailand since January 2004. Jeffrey was saved in 1995 and his wife, Theresa, in 1994. They were both saved through the ministry of Fargo Baptist Church in Fargo, ND and married in April 2000. They have three children. God called Jeffrey to preach shortly after he was saved. He graduated from Master's Baptist College, a ministry of Fargo Baptist Church, in May 2000. Two years later, God led them to prepare for ministry in Thailand. They arrived in Thailand in January of 2004.
Where to find Jeffrey Lange online
Books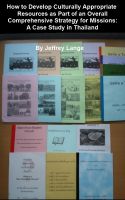 How to Develop Culturally Appropriate Resources as Part of an Overall Strategy for Missions: A Case Study in Thailand
by

Jeffrey Lange
This e-book is an edited work of the author's doctoral dissertation on this subject. Any missionary interested in producing culturally relevant resources can benefit seeing how he went through the process to develop culturally appropriate resources for ministry in Thailand. There are over 180 pages in the appendices that you can download including a Creation to Christ Bible study.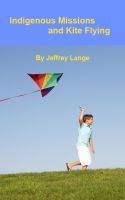 Indigenous Missions and Kite Flying
by

Jeffrey Lange
This ebook contrasts two works in the Lange's ministry and asks the question, "Why did the one succeed and the other fail?" The author analyzes the two works in the light of indigenous mission principles and draws conclusions for future endeavors for any missionary to consider. This is a must read for those looking to apply indigenous mission principles into cross-cultural ministry.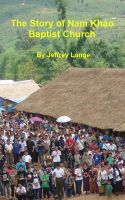 The Story of Nam Khao Baptist Church
by

Jeffrey Lange
The Story of Nam Khao Baptist Church is a missionary story of an amazing work of God in a Lao Hmong refugee camp in North-Central Thailand. Follow the Langes step by step and read about how God taught them some ministry principles regarding indigenous missions along the way.
Jeffrey Lange's tag cloud