Jennifer Lasker White
Jennifer White is founder and president of the strategic marketing and media buying agency, White House Media. Over the past 20 years, her local, regional and national clients have spanned the fields of health and medical services, education, retail, consumer products, mail order, technical services, finance and public service. Most recently, Jen has devoted herself to helping clients discover the many new options in digital media, where there is tremendous opportunity for both creativity and highly targeted delivery.

Jen is also an adjunct professor at the New England Institute of Art, teaching marketing, media planning and brand management. She speaks at business marketing events, writes for various business journals and has published three books. When Jen is not working, she is lounging about with her husband and two teenage children, daydreaming about buying property in Languedoc, France.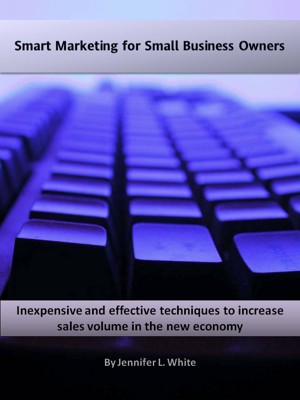 Smart Marketing For Small Business Owners
by

Jennifer Lasker White
Marketing a small business in a challenging and constantly changing economy can be daunting for entrepreneurs who already have much on their plates. Jen White created this ebook to help, to demystify marketing with clear, comprehensible ideas that bring fast results. Jen's "40 tips" provide humor and insight, providing skills and confidence for business owners of all types.