Jerold Last
Biography
The author is a Professor of Pulmonary and Critical Care Medicine at the University of California's Medical School at Davis, near Sacramento in Northern California. Jerry writes "tweener" mystery books (hard boiled stories that follow the cozy conventions of no graphic sex and no cussing) that are fast moving and entertain the reader, while introducing the readers to a region where he has lived and worked that is a long way from home for most English speakers. He and his wife lived previously in Salta, Argentina and Montevideo, Uruguay for several months each. Jerry selected the most interesting South American locations he found for Roger and Suzanne to visit while solving miscellaneous murders. Montevideo, Salta, Machu Picchu, the Galapagos Islands, and Iguazu Falls are also characters in these books, and the novels portray these places as vivid and real. Jerry and his wife Elaine breed prize-winning German Shorthaired Pointer dogs; Elaine also provides technical advice for Jerry's novels like The Deadly Dog Show and editing for all of the books, many available from Amazon.
Books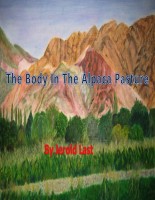 The Body in the Alpaca Pasture
by

Jerold Last
(5.00 from 1 review)
Who killed the technician in tiny Molinos in Argentina's northwestern province of Salta? Roger and Suzanne celebrate their third wedding anniversary solving this baffling puzzle in "The Body in the Alpaca Pasture". Their newest South American mystery, set high in the Andes Mountains separating Argentina from Chile, features an exotic setting, a complex murder case, and a suspenseful whodunit.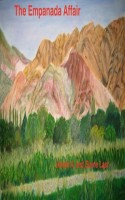 The Empanada Affair
by

Jerold Last
Private Detective Roger Bowman is hired to solve a murder that occurred a month previously in Salta, Argentina. Most of the action takes place in Northwest Argentina. The local police seem to have given up on this case. Bowman and his client, who is being followed by a mysterious man, travel to Salta to make their own investigation. There's plenty of action, romance, and an interesting locale.
Jerold Last's tag cloud
Smashwords book reviews by Jerold Last
Beads on a String-America's Racially Intertwined Biographical History on May 28, 2012



Ey Wade's "Beads on a String" tells us at the beginning that it was originally written two years ago as a textbook she could use for home-schooling her children. She was unable to find suitable reading material to support her needs for home-schooling her family so the core of their study of U.S. history became assembling the biographical and historical information from which this book was born. The major source for much of the material was the Internet (Wiki), so the research was readily incorporated into the process of home study and self-directed learning the family received. The "beads" are a metaphor for the cultural, racial, and ethnic diversity of the United States, and the "string" is a metaphor for the whole of the USA. The book is large and fascinating---mainly a series of biographical vignettes of the people the author and her children selected as those who had a major impact on the history of the U.S. All of the "beads" make contributions; the "string" is the richer for the diversity of those contributing. "Beads on a String" has a lot to offer traditional K-12 schools and home schooling parents as supplemental material for various standard curricula in history, civics, and other social sciences. Negatives include the need for more careful editing of typos and occasional grammatical lapses, a confusing and incomplete table of Contents, and the sheer size of the book, which at 170,000+ words is intimidating to begin. On the whole, I recommend it highly on the as-is basis for selective browsing or as a reference source to share with junior high school and older students. With more careful editing I'd consider it as a potential candidate for a commercial textbook publisher to consider producing as an inexpensive e-book series for public school reference libraries.