Jerry Jennings
Biography
Dr. Jerry Jennings is a clinical psychologist and award-winning screenwriter and writer. He has published over 50 journal articles, book chapters and books. His recent book, THE MINDFULNESS TOOLKIT FOR COUNSELORS, TEACHERS, COACHES & CLINICIANS OF YOUTH (Neari Press), brings the power of mindfulness to adolescents. Dedicated to preserving and honoring the personal stories of Holocaust survivors, Dr. Jennings has published three Holocaust memoirs on behalf of survivors: STELLA'S SECRET, DARKNESS HIDES THE FLOWERS, and I CHOOSE LIFE. The latter book is featured in an award-winning website video titled, "Yes, That's My Father" by the US Holocaust Memorial Museum for its World Memory Project" in partnership with Ancestry.com. Dr. Jennings has won or placed in numerous screenplay competitions for several different scripts, including comedies, dramas, thrillers and more. He has optioned three screenplays.
Books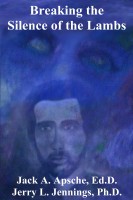 Breaking the Silence of the Lambs
by

Dr. Jack A. Apsche

&

Jerry Jennings
Written by Jack A. Apsche, Ed.D., ABPP and Jerry L. Jennings, Ph.D. "Breaking the Silence of the Lambs" is a unique and fascinating story within a story. It is, first, a dark journey into the secret world of the infamous "Silence of the Lambs" serial killer, Gary M. Heidnik. It presents 26 secret letters from Death Row that reveal the truth of how Heidnik made a fortune in the stock market and...
Jerry Jennings' tag cloud