J.E.S. Hays
Biography
In a past life, J.E.S. Hays was a cowboy. Today, J.E.S. lives in the Deep South of the USA, in a small town between the Appalachian mountains and the Atlantic. J can be found most of the time sitting in front of the computer writing more stories, many of which have been published under a variety of pseudonyms. The genre of these stories runs the gamut from science fiction to nonfiction, from G-rated to X-rated, and even includes a little fan fiction. J also enjoys photography, travel, and hiking the mountains and beaches of the South.
Where to find J.E.S. Hays online
Books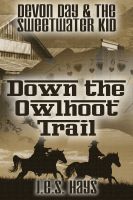 Devon Day and the Sweetwater Kid: Down the Owlhoot Trail
It's tough to make your fortune in the Old West, especially if you're only a teenager. Chance Knight and Kye Devon decide the best way to succeed to become famous outlaws. As Devon Day and the Sweetwater Kid, they rob from the rich -- and keep the money. These are some of their adventures.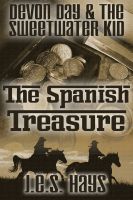 Devon Day and the Sweetwater Kid: The Spanish Treasure
When Dev and Sweet find a treasure map, they don't count on the Spanish noblemen who decide the treasure thus rightfully theirs. Now the boys are trapped inside a cave with only one exit guarded by the Spaniards. Can the wily outlaws take on half a dozen armed men and keep the treasure?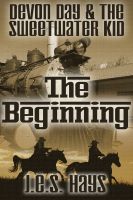 Devon Day and the Sweetwater Kid: The Beginning
In the late 1800's, Devon Day and the Sweetwater Kid were the most successful outlaws West of the Mississippi. This is the story of how they met. John Gray, and Kye Devon are both runaways headed west. They find that the only thing better than seeking your fortune is seeking it with a partner.
J.E.S. Hays's tag cloud