Jesse Jones
Biography
A Texas native, Jesse was born in Corpus Christi and lived there until moving to Denton in 1999 to attend the University of North Texas. Thirteen years and four degrees later, he's still in Denton and writing science fiction and fantasy. Though a perennial bachelor, he lives with his five roommates: a programmer, a voice actress, an engineer, a costume designer, and a Japanese teacher. Needless to say, life is never dull.
Where to find Jesse Jones online
Series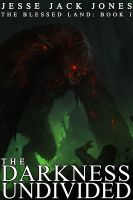 Books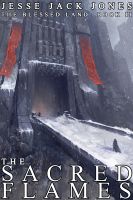 The Sacred Flames (The Blessed Land: Book II)
by

Jesse Jones
At last, the second book in the Blessed Land trilogy is released! Still reeling from his adventures in The Darkness Undivided, Thabien Feyn must abandon all he has ever known and journey northward in the hopes of saving that which is most precious to him. In the process, he may find hope amongst the snows of the Killing North in the form of a long-hidden power: The Sacred Flames.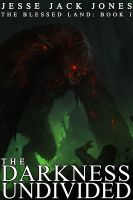 The Darkness Undivided (The Blessed Land: Book I)
by

Jesse Jones
Evil has slept for six hundred years and the world languishes in an era of peace. But the machinery of betrayal threatens to unleash vanquished shadows onto nations unprepared for strife. Amidst deceit, calamity, and death, Thabien Feyn must find the strength to stand tall, for he and his friends may be the world's only hope, the only shield against the black hand of...The Darkness Undivided.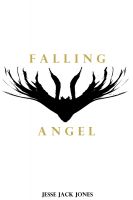 Falling Angel
by

Jesse Jones
(3.00 from 1 review)
Fledgling colonies burn. Orbital stations are reduced to debris. Expansion into the solar system has been completely halted by a force against which humanity is powerless: the Angel. In a final desperate ploy, the best a dying race has to offer must make unimaginable sacrifices reaching for a faint spark of hope: that angels have fallen before.
Jesse Jones' tag cloud