Jimmy Arnold II
Biography
I am an inspired poetic poem writer ready and inspired by my late mother,(Leona A, Smith) whom was an inspirational poem writer whom never published what she wrote and placed all whom read her poetry in the mind of Maya Angelou if not better and she asked before her death, for me to make my dreams come true and to be the author she never had the opportunity to be of all of my poems and in the process, know that i am with you every step of the way..My poems venture in the realm of the ups and downs in life, the wins and losses and how we take those experiences and learn from them rather than allowing them to forever keep us pinned down in lifeSome times in order to win in life, we must put up with the losses that accompany the wins. I am all so in the process of patenting several ideas, that has already been approved for patenting, that will be rather catchy and i will just say, "a mouth full" in the animal world in the up coming months...Enjoy the world of inventions just as much as i enjoy the real world of poetry.
Where to find Jimmy Arnold II online
Books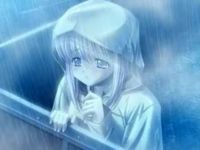 "A Raincoat, for Hearts that Cry"
by

Jimmy Arnold II
"A Raincoat, for Hearts that Cry." is a composed book of poems constructed and conducted, specifically for hearts going through the emotional turmoil of loved ones lost, are being on the verge of losing, When we take to our journeys on a rainy day we utilized a umbrella or a rain coat from the torrential showers, yet when the heart cries from the hurt, we have no known supportive cover.
Jimmy Arnold II's tag cloud