Jim Stempel
Biography
Jim is considered an authority on the Eastern campaigns of the American Civil War – having published two scholarly works on the subject and numerous articles – and his most recent book, The Nature of War; Origins and Evolution of Violent Conflict has been well received by an international audience for its willingness to delve into the basic motivations of human warfare and the true prospects for peace those motivations suggest. HIs published works reflect a wide range of interests, numerous articles appearing in such varied journals as Concepts in Human Development, New Times, and North & South. When Belief's Fail, Jim's nonfiction analysis of science, psychology, and modern spirituality, brought high praise from fellow authors such as Ken Wilber, Dr. Larry Dossey and Mark Robert Waldman. His novel Albemarle was nominated for the James Fenimore Cooper Prize in Historical Ficition. Comfortable working in both fiction and nonfiction Windmill Point, Jim's recently released novel by Penmore Press, brings to life one of the most exciting and critical periods of the American Civil War. Written as historical fiction, Windmill Point should prove as interesting to the occasional reader as it is to the professional historian. He is now putting the finishing touches on a narrative nonfiction presentation of one of the more important but generally forgotten campaigns of the American Revolution in addition to other historical fiction concerning the Civil War.
Books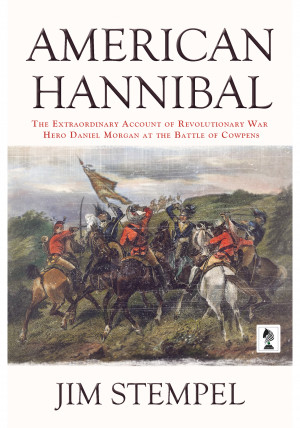 American Hannibal
by

Jim Stempel
In his compelling account of the Battle of Cowpens, Jim Stempel makes the case that Morgan's victory closely mirrors Hannibal's extraordinary triumph at Cannae, regarded by many as one of the greatest military accomplishments of all time.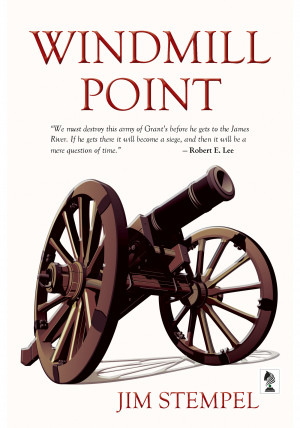 Windmill Point
by

Jim Stempel
Windmill Point is gripping historical fiction that vividly brings to life two desperate weeks during the spring of 1864, when the resolution of the American Civil War was balanced on a razor's edge.
Jim Stempel's tag cloud