John Frank
Biography
My name is John Frank and I am 69 years old. My wife and I have been married for 48 years. We have five children and three grandsons. I've lived most of my life on the Northwest side of Chicago. for a couple of years I lived in Wisconsin. My wife and I are both from Chicago. We got married while I was living in Wisconsin. She got homesick so we moved back to Chicago. I tried to retire at age 62. The plan was to fix up the house sell it, by some land off my brother, build some cabins on it and rent them out. A few months after I retired, my brother passed away in the housing market went south. So I went back to work for a few years. I got laid off and tried to find work but nothing came of it. A year ago I had a heart attack and officially retired. I had read about IPT LD. With time on my hands I looked further into it. I believe IPT LD should be available to every cancer patient. I tried passing out flyers in the loop (in Chicago). But I haven't seen much progress. When I looked at my flyers I realized I didn't give a lot of information and that the websites would've been difficult to copy from the paper to the computer. So I thought about e-books and here I am.
Books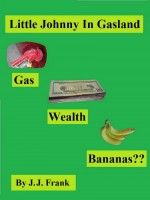 Little Johnny In Gasland
by

John Frank
"Little Johnny In Gasland" is a fairytale about Johnny's observations as he drives down the toll way of life. In his imaginary world he has trouble understanding the new math and the reasons gas prices go up and down. He has his own beliefs and would like to share them with you.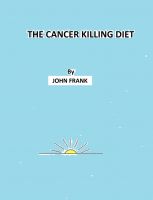 The Cancer Killing Diet
by

John Frank
this essay shows a connection between cancer's love of sugar and a low carb diet. it shows how the principles of a low carb diet can kill cancer cells and how cancer uses those same principles to kill us.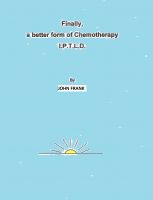 Finally, A Better Form Of Chemotherapy. I.P.T.L.D.
by

John Frank
Price: Free!
Words: 2,140.
Language: English.
Published: February 19, 2013
. Categories:
Essay
»
Technology
This essay tells of an alternate form of chemotherapy. I.P.T.L.D., Insulin Potentiation Therapy Low Dose. By utilizing cancer's love of sugar it targets the cancer tumors using less chemo than today's standard chemotherapy. It also includes links to I.P.T.L.D. websites.
John Frank's tag cloud