J. Leigh Bailey
Biography
j. leigh bailey is an office drone by day and the author of Young Adult LGBT Romance by night. She can usually be found with her nose in a book or pressed up against her computer monitor. A book-a-day reading habit sometimes gets in the way of... well, everything...but some habits aren't worth breaking. She's been reading romance novels since she was ten years old. The last twenty years or so have not changed her voracious appetite for stories of romance, relationships and achieving that vitally important Happy Ever After. She's a firm believer that everyone, no matter their race, religion, gender, age, sexual orientation or paranormal affiliation deserves a happy ending. She loves the paranormal, and prefers it when the princes are evil, the monsters are good and the endings are happy.
Where to find J. Leigh Bailey online
Books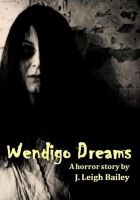 Wendigo Dreams
by

J. Leigh Bailey
(4.50)
Dreams hold power and insight and no one understands that more than the Ojibwe Webeno, or dream-interpretor, Mr. Shiriki. Even he is not prepared for the horror unleashed by one teenage girl's nightmares.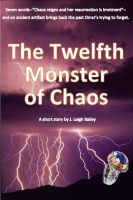 The Twelfth Monster of Chaos
by

J. Leigh Bailey
"The Twelfth Monster of Chaos"--tells of Omar, a reclusive, bitter storm demon, living in obscurity until an old frenemy returns. Seven words--"Chaos reigns and her resurrection is imminent"--and an ancient artifact brings back the past he's trying to forget. Now he has to battle Tiamat, the creator of all things, to protect the world and the woman who edged past all of his defenses.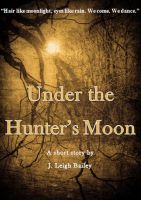 Under the Hunter's Moon
by

J. Leigh Bailey
(4.67)
Abigail Shawe, poor, practical crofter's daughter, is taken on a wild ride of passion when she stumbles into the Sluagh--spirits of the restless dead. Short story--3,500 words
J. Leigh Bailey's tag cloud