John Maris
Biography
John Maris is a professional navigator and surveyor, offshore and coastal within the Oil and Gas exploration industry. With the increasing use of SatNav among the general user population, in vehicles, mobile phones and other applications, he is attempting to increase the awareness of users of how GPS, navigation and mapping combine to give us these systems. It is a fascinating and fantastic technology but not without its problems. A higher understanding of how it works will enable you to get the best out of your system, avoiding confusion and being misled.
Where to find John Maris online
Books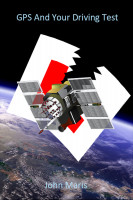 GPS And Your Driving Test
by

John Maris
Tips to master GPS and satnav in the independent driving test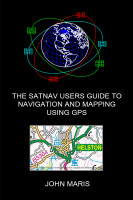 The SatNav Users Guide to Navigation and Mapping Using GPS
by

John Maris
An integrated GPS, navigation and mapping book on the principles behind satellite navigation systems. What goes into making that little screen in your vehicle work? Here this marvellous technology is explained.
John Maris' tag cloud