JM Digital Media Books
Biography
JM Digital Media Books brings you quality eBooks by experienced award-winning authors at an affordable cost.

Our books are designed to be used as a quick reference guide on the wards or in the outpatient clinics. These books offer High-quality digital X-rays, Zoom and Contrast change, Custom Bookmarks, Search Facility and Multiple Device Support. It can be used on iPad, Android Tablets, PC, Mac Notebooks, BlackBerry and a wide range of other eBook readers.
Books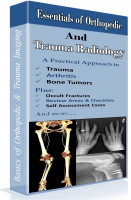 Essentials of Orthopedic and Trauma Radiology - Second Edition 2018
by

JM Digital Media Books
You set the price!
Words: 12,990.
Language: English.
Published: June 25, 2016
. Categories:
Essay
»
Literature
This textbook book explains the principles of orthopedic and emergency imaging in an easy to understand manner. Instead of using jargon, the book explains the basics by means of high-quality teaching films and practical illustrations. It is structured in such a way that doctors of all grades and other healthcare professional involved in X-ray interpretation would find it useful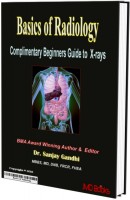 Basics of Radiology - Complimentary Beginner's Guide For SDU and Sharda University
by

JM Digital Media Books
The aim of the Basics of Radiology - Complimentary Beginners Guide is to explain the fundamentals of imaging in an easy to understand manner. The taster textbook is produced for the students of Sri Devaraj Urs and Sharda Universities. To get this Click BUY and at checkout pay whatever you like. Use free Kindle App to read it on iPad, Android, PC etc. Click more for further info..
JM Digital Media Books' tag cloud