J. Michael Donovan
Biography
J Michael Donovan grew up in Syracuse, NY early in the last century, an only child of Irish and German Catholic 'drinkers.' He still recalls family visits to an 'Uncle' priest where as the family partied in the Rectory, while he, with his cousins, would create a play 'Mass' in the chapel. It is his earliest memory of a lasting fascination with the Church.

As the years went by, the author lost touch with the church of his youth, but his family's drinking difficulties ultimately led him into a new career as an alcoholism family counselor. In time, he became director of therapy at an alcoholism treatment center in North Carolina. It was during this period that he began to hone his writing skills, producing many lectures and professional articles on alcoholism and drug addiction.

As an alcoholism family counselor in the 80's, he counseled a retired priest and a young associate priest who acted as family member. That telling encounter prompted a return to the church of his youth and eventually ignited a renewed, lasting interest in those extraordinary men and women who consistently dedicate their lives to a traditional faith, Church, and way of life. It became the key to his inspirational story of Father Sal and Sister Grace, who struggle with a burning love for their God, their Church, and each other.

Donovan lives with his wife in North Carolina where he enjoys writing, gardening and volunteering in the parish community.
Books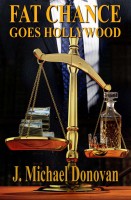 Fat Chance Goes Hollywood
by

J. Michael Donovan
Francis "Fat" Chance is head of a successful law firm. While Fat fumbles with his own crumbling marriage and a mysterious someone who is threatening his life, he seeks solace by having an affair with a luscious film star . . . the same one he finds himself accused of murdering.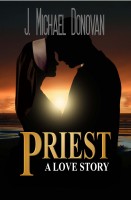 Priest: A Love Story
by

J. Michael Donovan
Father Sal and Sister Grace struggle with a burning love for God, their Church, and each other in this author's first major work of fiction.
J. Michael Donovan's tag cloud