Joe Hadsall
Biography
Joe Hadsall is a writer, reporter and magician. He has worked in print journalism for most of his life. He has written for magazines, newspapers and on the Internet. He is currently the features editor for The Joplin Globe. He lives in Joplin with his family, and hopes to become successful enough to afford a vacation home, so he can update these "about the author" paragraphs to say something snooty such as, "He splits his time between Mexico Beach, Fla., and Tiburon, Calif." Hadsall also spends a lot of time geeking out about video games, music, writing, movies, magic and playing cards.
Where to find Joe Hadsall online
Books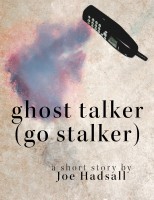 Ghost Talker (Go Stalker)
by

Joe Hadsall
Todd Monreaux's plan was going perfectly. He was on the verge of exposing the reality TV star who destroyed his father's legacy. Until he ended up in a mental ward. "Ghost Talker (Go Stalker)" is a haunting, provocative paranormal thriller. The ghosts out there may be all in our head... or maybe the ghosts in our head are all out there.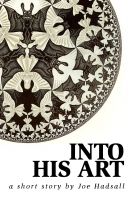 Into His Art
by

Joe Hadsall
(4.75)
Police Chief Ted Jasper needs to solve a crime and catch a murderer quickly. But the only man who can help is an old friend who has a unique way of viewing art.
Joe Hadsall's tag cloud