Joel Eden
Biography
Joel Eden lives in Chantilly, Virginia with his wife and two kids. He graduated from Virginia Tech with a bachelor's degree in Marketing and he received a master's degree in Information Management from Marymount University. For nineteen years, he worked as a sales and marketing executive for major corporations, then he started writing and got a real life. An award-winning author, Joel has appeared on FOX & Friends on the FOX News Channel and he has appeared on many nationally syndicated radio shows. Joel is the author of the novels; Gévaudan and Lazarus Kaine. He is also the author of the short stories; The Seduction of India Monet, Next Girl and Cry of the Wampus Cat. Joel is addicted to Virginia Tech football, coaches Little League sports, and loves dogs.
Where to find Joel Eden online
Books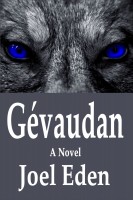 Gevaudan
by

Joel Eden
In the secluded mountains of Jacksonville County, Virginia, a covered bridge stretches across the Bellamont River. No one has crossed the bridge in twenty years. Some people believe that gigantic werewolves with razor-sharp fangs live on the other side. Are the werewolves of Jacksonville County real or are they just an urban legend? You'll have to cross the bridge to find the truth.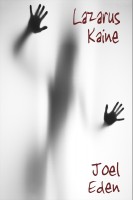 Lazarus Kaine
by

Joel Eden
Let wicked images of unadulterated terror rip through your imagination as Joel Eden unleashes a creature that lives in the mind of every human - fear itself. Matt Curtis is buried underneath a truckload of self-doubt and fear has come to call on him in the form of Lazarus Kaine. Bizarre murders, intense sexual intrigue, and reckless psychological twists will make you sleep with the lights on.
Joel Eden's tag cloud